Meet The Off Leash K9 Team
Kelsey has had a passion for dogs ever since she was a little girl. She grew up always having dogs and was given her own Doberman as a Christmas gift in high school which ignited her passion for learning more about training. She has been fortunate enough to travel the world, as she is married to an Active Duty Air Force member. While living in the United Kingdom she volunteered by holding puppy classes, working with therapy dogs and learning about service dog training through a nonprofit organization.
She then moved to Albuquerque, New Mexico in 2017 and shortly after she began working for Off Leash K9 Training. Here she was able to expand her training expertise in obedience, behavior modification, and service dog training. Her biggest passion is training service dogs. Because of her experience being involved in the military community, Kelsey understands the positive impact service dogs can have on the lives of those who need them. She is always trying to expand her dog training knowledge and believes you can never stop learning and growing as a trainer. At home she is wife, a mother of two little girls and has 3 personal dogs of her own.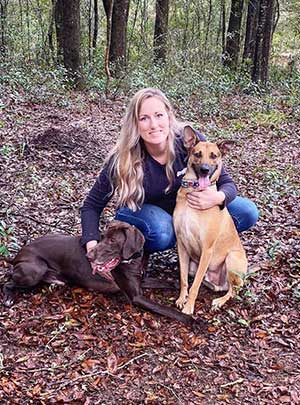 do you have questions for us?
Or Call us for a free consultation today!
About Off Leash K9 Training
Dog Trainers that Are Recognized Around The World!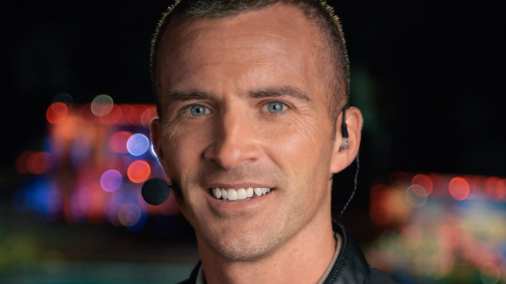 Nick White is the Owner and Founder of Off Leash K9 Training.  Nick is a former US Marine and former US Secret Service. He currently has over 130+ dog training locations throughout the United States.
Nick is globally recognized as being one of the top dog trainers in the world.  He has 2 official world records in off leash obedience, named on Wikipedia as one of the top 20 dog trainers in the world, recently named top 10 trainer in the world by bestdogtrainers.org, has been featured in many magazines and shows, and he is regularly requested by the top celebrities and athletes! He has been called upon by people such as actor Ryan Reynolds, WWE's John Cena, MLB All Star Max Scherzer, UFC World Champion Jon "Bones" Jones, and many more!
You can visit our YouTube Channel and watch over 1500+ before/after videos of Nick and his team's work!  Off Leash K9 Training has more documented videos than any dog training business in the entire world!